Waitlist Me has various reports available for subscribers:
Weekly reports
- A weekly email will be sent to each email address on file for a location with a summary of the usage for the week and comparison to the previous week. This is an easy way to get an update on your customer traffic that you are handling through Waitlist Me. (Please note, these emails are sent out only for the first 3 weeks of usage. They contain a link to opt-in if you wish to continue receiving the weekly summaries.)
Reports on demand
- You can generate reports any time by logging into the
Waitlist Me
website and going to the Analytics page. There are a number of report options to choose from, and these are sent as a .csv file to the email address of the user logged in. (Here are more in-depth details on the
reports
available.) The reports on the Analytics page are per-location. If you have multiple locations, choose the Multi-location Reports hyperlink on the upper right to select several places to include in one .cvs file.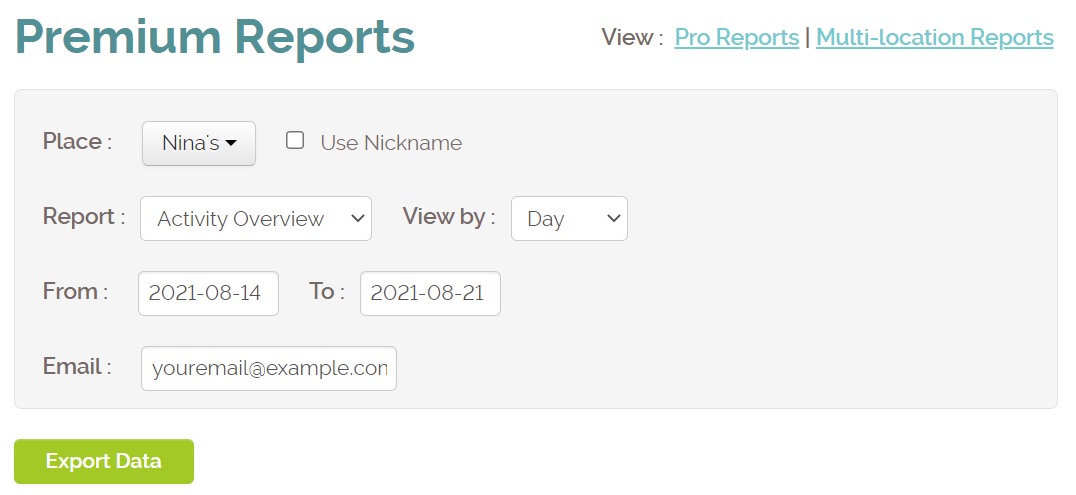 My Places
- If you have more than one location, going to the My Places page will give an overview of how many customers are currently waiting, how many have been served in the last 24 hours, and how many have been served in the past week. These stats will show for each location so you can view them all at a glance.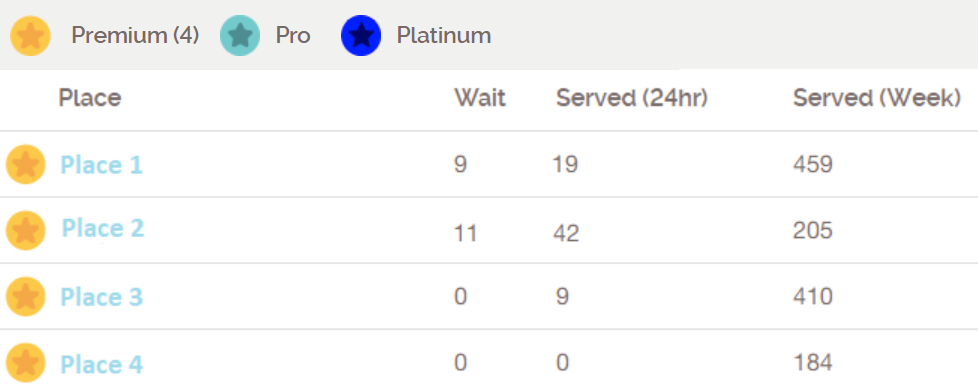 Related features:
Manage Users
|
Add Places
|
Billing Overview