Waitlist Me makes it easy to upgrade, manage your payment information, and get copies of your receipts all in one place. Simply login to the
Waitlist Me
website and click on the Account link at the top. Select your subscription level and enter your credit card details. If your business is seasonal and you only need a waitlist for part of the year, the Account page is also where you can downgrade (just make sure to choose the Monthly subscription option as you are upgrading).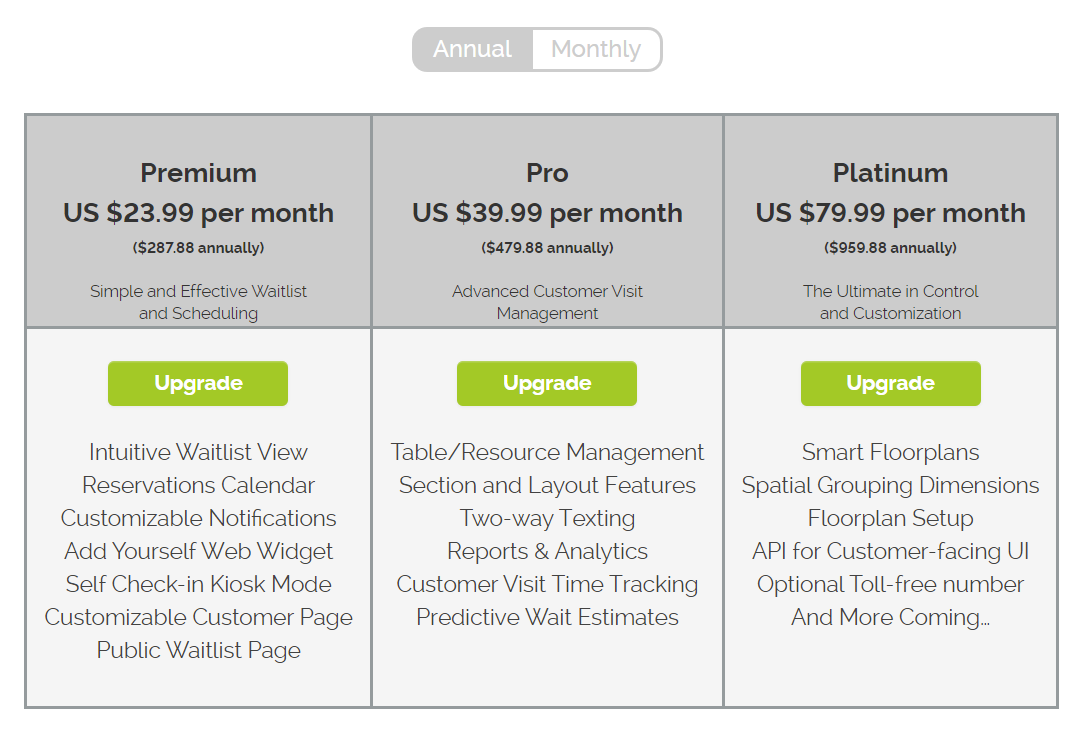 Upgrading Multiple Locations
- If you have multiple locations, you can upgrade them from the My Places link without entering your card details each time. If you need to have some locations billed to a different credit card, please click
here
for instructions.
Editing Payment Information
- The credit card will be on file with the user's login who initially entered it. To change the credit card, that user can go to their Account page and choose Edit Card.
Getting Receipts
- To view receipts, click View Billing History from your Account page. Click on the links to print or save individual receipts. (You can also use the Download button to get all of the charges in a .csv file.)

Invoicing
- If you would like to pay for the year in advance by check or ACH, we can send you an annual invoice. Email support@waitlist.me for more details.
Enterprise Options
- If you are signing up 50 or more locations, contact us at support@waitlist.me for further information on our Enterprise Account Management features and help in setting up your accounts.
Related features:
Manage Users
|
Add Places
|
Reports