Waitlist Me's Platinum subscription includes a full spatial floorplan feature, which allows you to create a map of your entire dining room and can be split into different rooms to easily manage tables. Watch this video to see an overview of how the features work:
Status colors make it easy to see at a glance what is happening at each table; basic red and green show if tables are occupied or empty. Additional
status colors
are available and can be customized to fit your workflows. Flip over to grid view at any time to do a
quick sort
of tables by status, size, or time occupied.
Draw lines to show your tables divided into
sections
. Different layouts can be saved to adjust your sections for differing shift needs. If you use a
server rotation
instead of sections, efficiently track which server has which tables. Use the
Stats feature
throughout the shift to ensure tables are assigned fairly.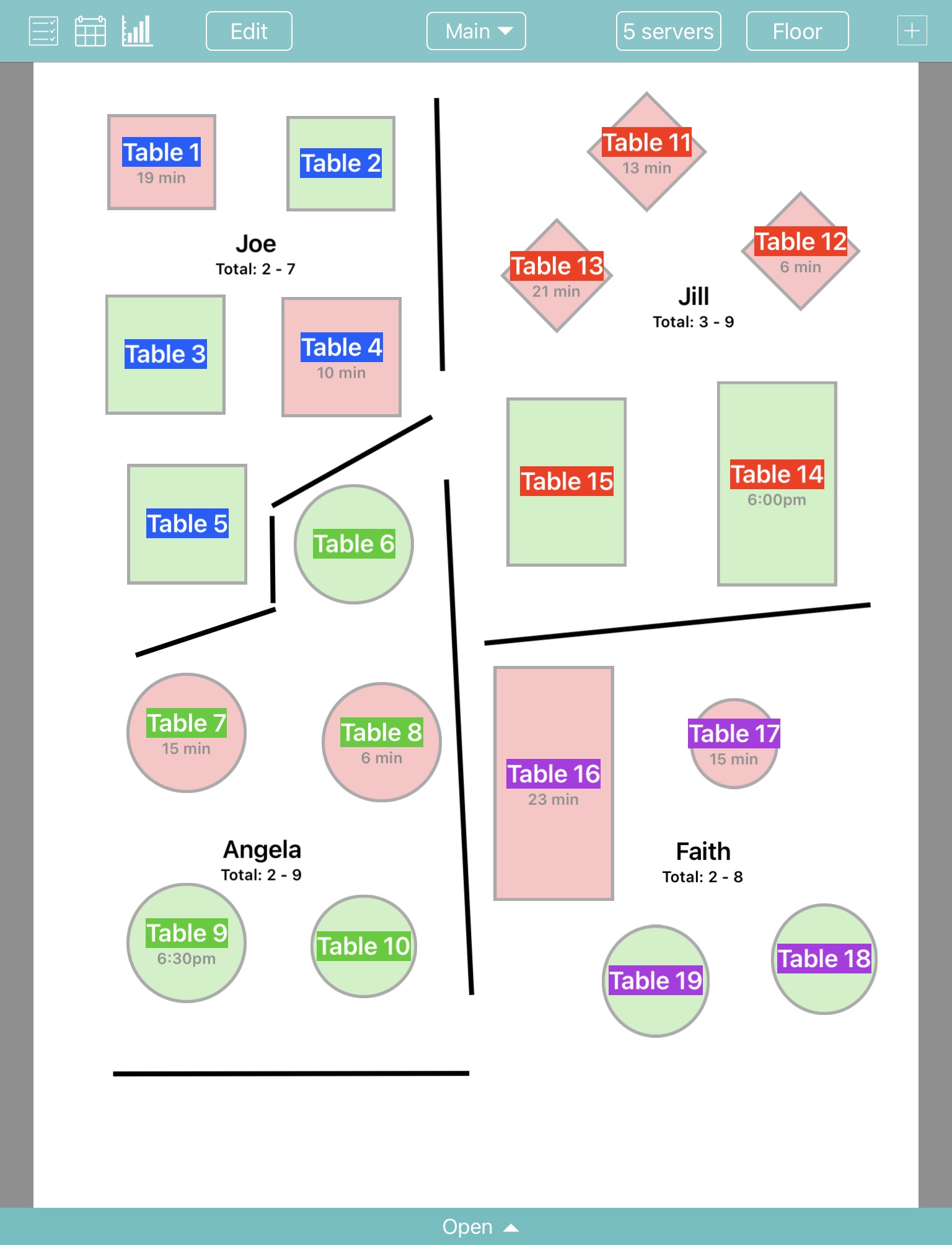 Serve your customers better by tracking and managing your tables with
Waitlist Me Platinum
.