Taking reservations and appointments through Waitlist Me is great for any customer reservation call in because it works just like our same-day estimated time of arrivals (ETAs) feature that restaurant staff enter when adding parties. The only difference is that you can choose a future date in addition to a time.
In the list view, reservations and appointments are grouped in their own section that you can view by pressing on the calendar icon so you can get an overview of the number of reservations by day.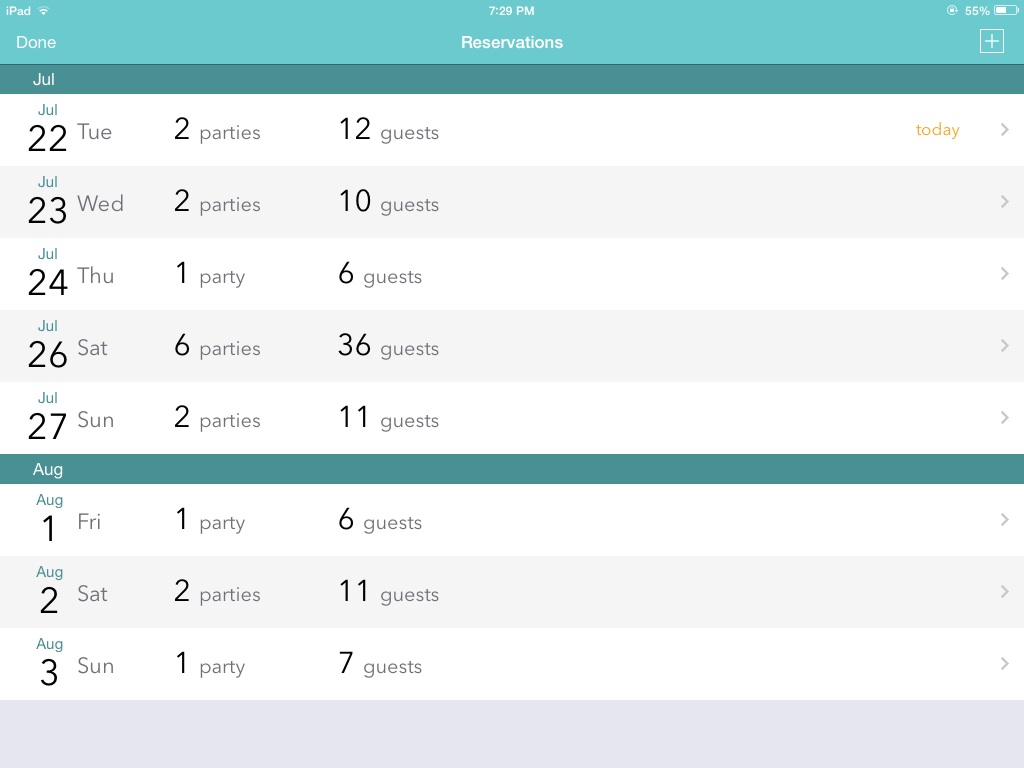 Pressing on any day will bring you to the daily view where you can see and edit the details of the individual customers for each day.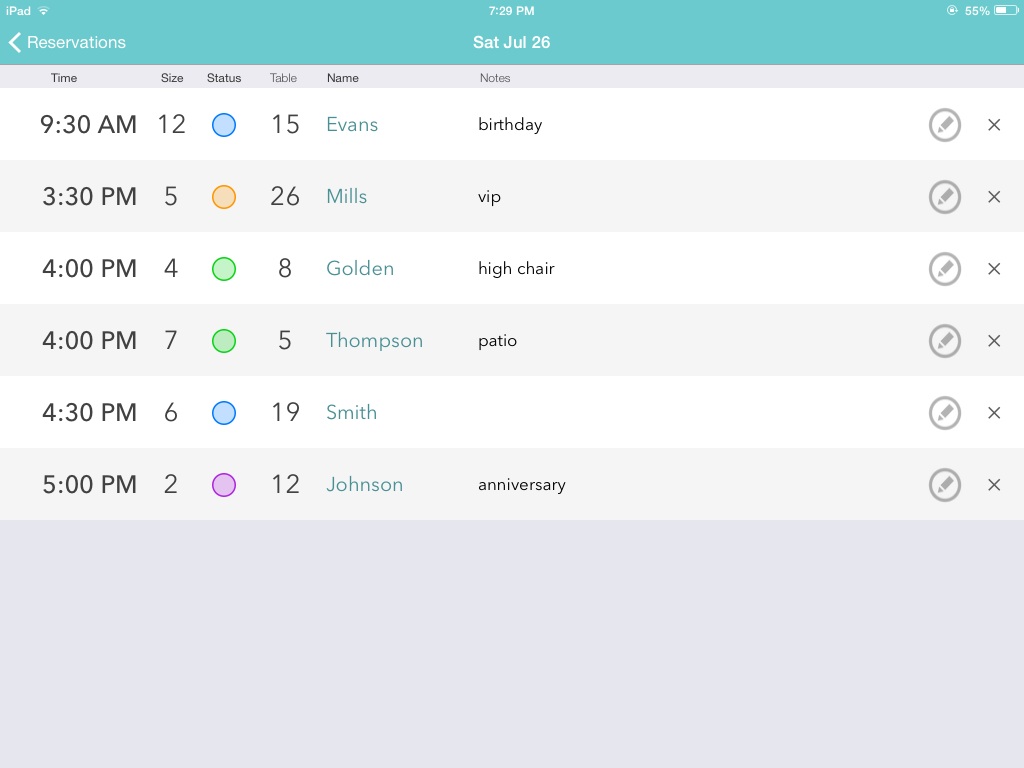 Any reservations for the current day will automatically show up in the ETA section of the waitlist, so it is easy to get an integrated view of the walk ins waiting and expected people coming in with reservations.