This feature is currently available for businesses in the US and Canada in Google's dining category. We hope to extend it to more industries and countries soon.
When customers view your business on Google, they will see an option to join your waitlist. The process is simple for customers: Select the party size, add any notes desired, and then they're on the list!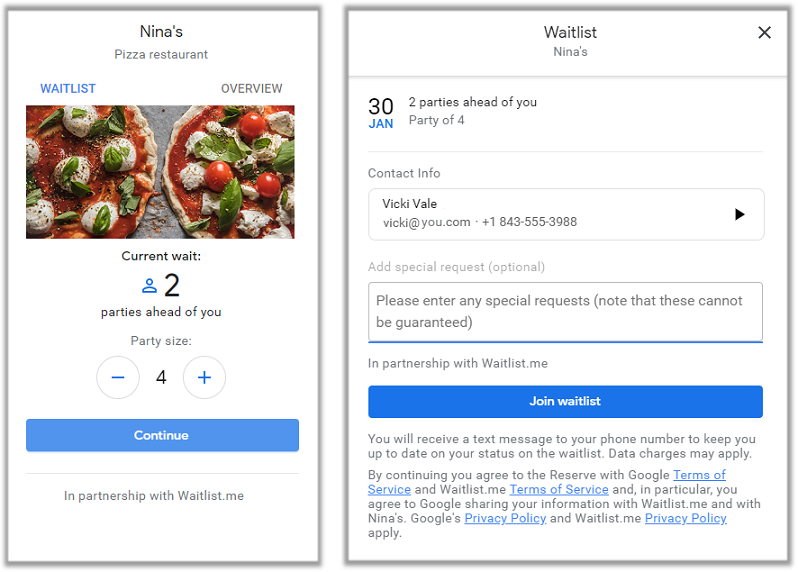 Requests appear above your waitlist, with key info visible at a glance for quick approvals.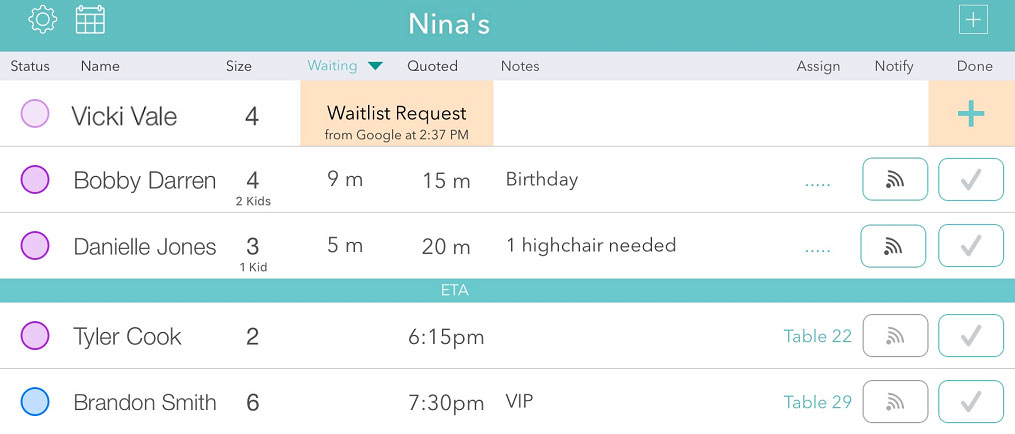 Press on the flashing row to review and approve. The name, phone number and party size will be pre-populated, and you can select an estimated wait time based on how busy you are.

By default, requests are auto-approved within 10 minutes if no action is taken, and you can choose to have requests auto-approved immediately.
When added to your list, the customer receives a confirmation text with their estimated time and link to check their place in line. You can distinguish people that have joined from Google by the label under the status color.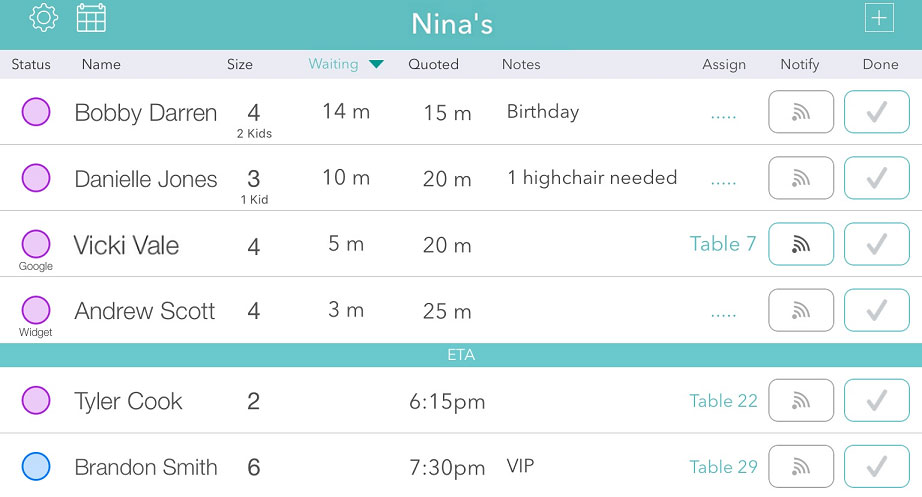 If you decline a request, the customer receives a text notifying them their request could not be confirmed. Declined requests will also appear in the history section.

There are also a few settings that allow you to set party size limits, choose if requests are auto-approved immediately, and deactivate the Google integration if it doesn't fit your business goals.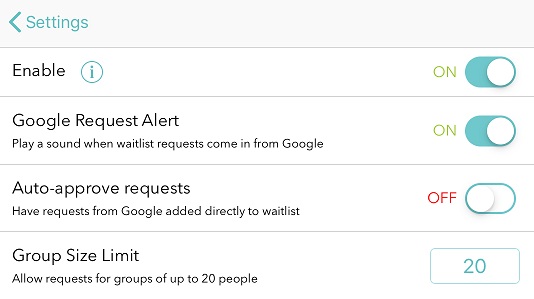 Want to let your customers add themselves to your waitlist from your website or social media page as well? Check out our
web widget
feature, and the various ways you can customize it to your brand.