When adding a party to the waitlist you have the option to assign them a color coded status.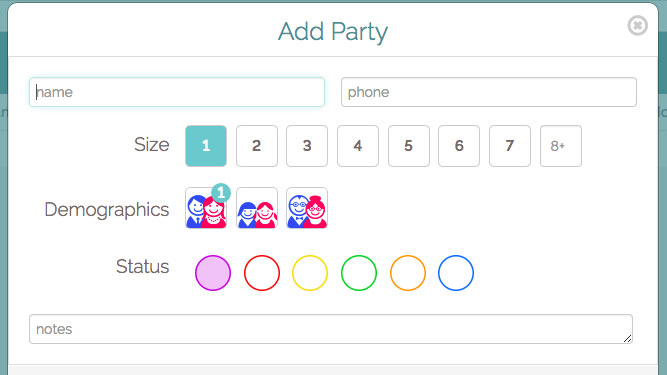 The statues can represent many different options for your business. For example a restaurant can use the yellow status for outdoor preferred seating. A salon can use the colors to indicate different services or sections. It is up to the user to determine what the colors indicate and communicate that with the other users of the application.
If you don't use the color statuses the default color is purple for all parties.